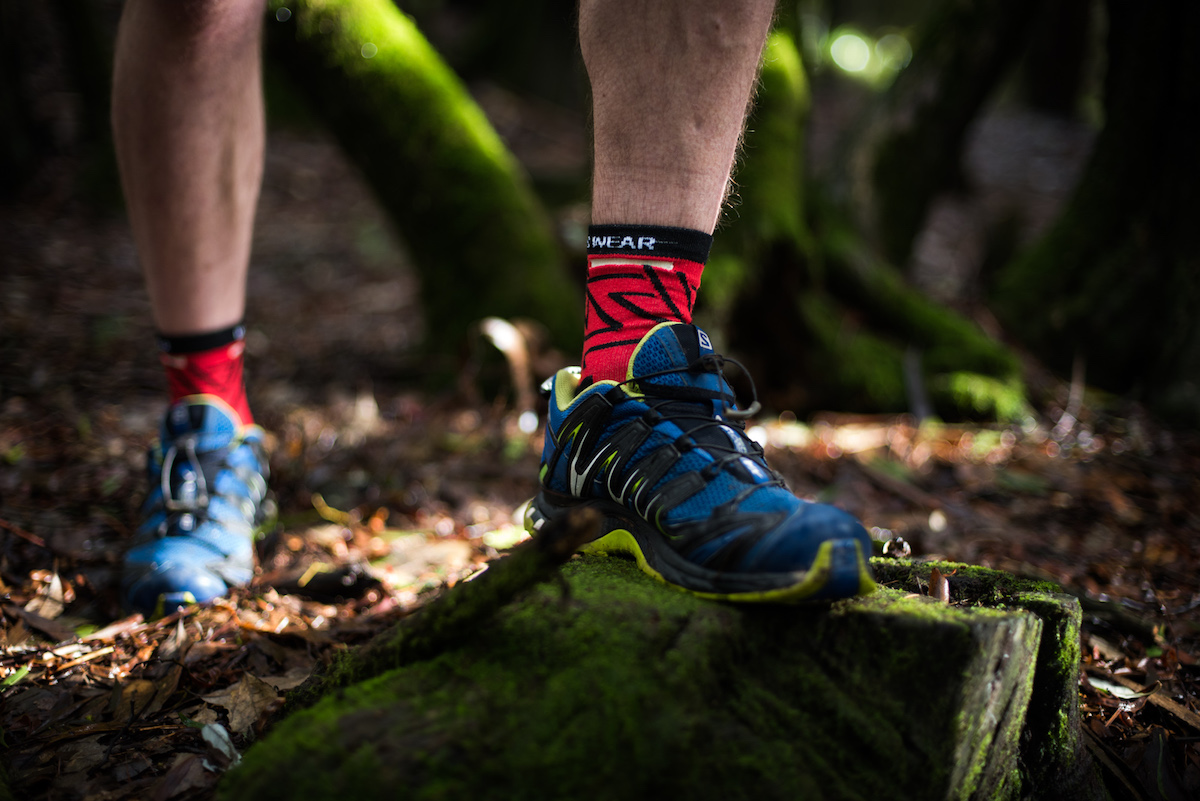 Australian Made Merino Trail Running Socks
Wilderness Wear's Atmosphere socks are the ultimate trail running socks. We have effectively combined the moisture management benefits of Climayarn, with the low coefficient-of-friction PTFE fibre Profilen® thus providing for the design of an effective blister-preventing sock. Suitable for recreational runners through to ultra distance runners or athletes just prone to getting blisters.
Superfine Merino
Everyone loves this. The whole Merino wool story is fabulous, and the Wilderness Wear Merino wool story is even more fabulous because the stock is sourced from Tasmania, home to the best premium wool growing conditions in the world.
Profilen®…so what is it?
Profilen® is PTFE (Polytetrafluoroethylene) It has an extremely low friction coefficient. Profilen® yarns decrease friction to reduce the formation of blisters and abrasions and give the feet complete wellness even after the most intense challenges!
And how does it prevent blisters?
It is well known that moisture on the skin increases friction, torque and shearing forces by increasing the adhesion of the skin to the sock. This increased coefficient-of-friction transfers mechanical stress from the sock to the deeper layers of the skin where a separation of skin layers may result in the formation of blisters.
Glow in the dark
Glow yarn automatically glows in the dark after absorbing sunlight for 3 minutes or luminous light for 10 minutes. One hour of sunlight exposure enables luminous glow yarn to emit light for up to 3 hours continuously. The light absorbing process of 'absorbing-emitting-storing-emitting' of glow yarn can be repeated infinitely. Glow yarn luminescent material is non-toxic, harmless and free from any harmful substances.
Glow yarn enables a high degree of luminosity, excellent resistance against weather and light as well as stability against both water and other chemicals.
Australian Made Wilderness Wear have been supporters and advocates of the Australian Made movement since machines first started spinning on the factory floors back in 1989. Every item in the Wilderness Wear product line-up is made in our Preston factory in Melbourne.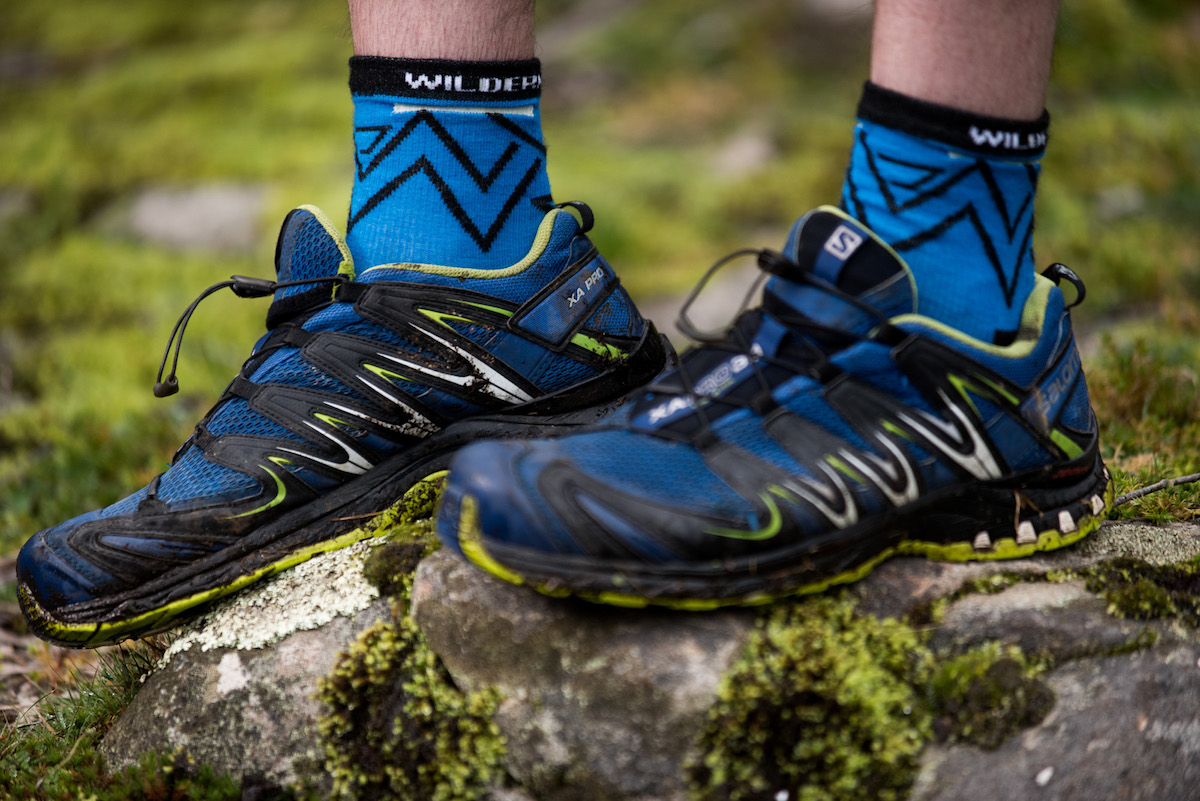 Merino Fusion Trail Socks
Our Merino Fusion sock range is also a great sock for trail runners, hikers and mountain bikers.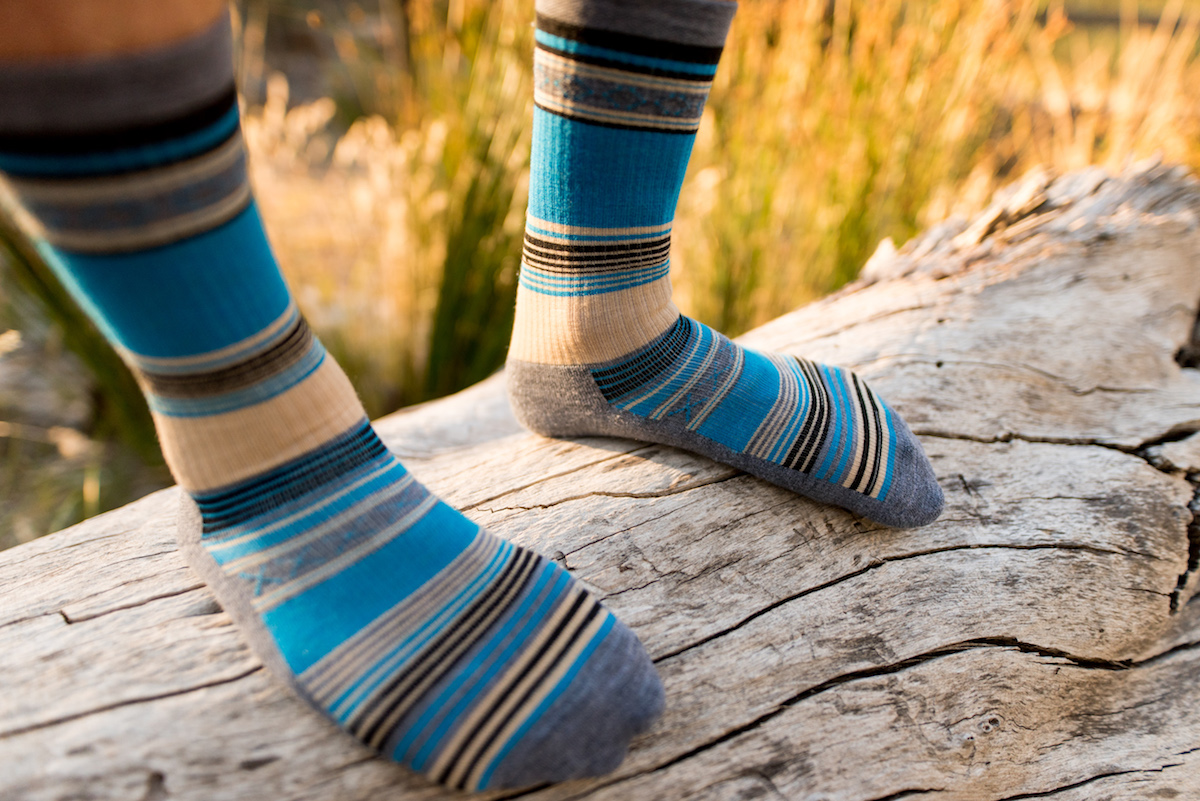 Launching April 2021 – Our new Grampians Peaks Hiker Sock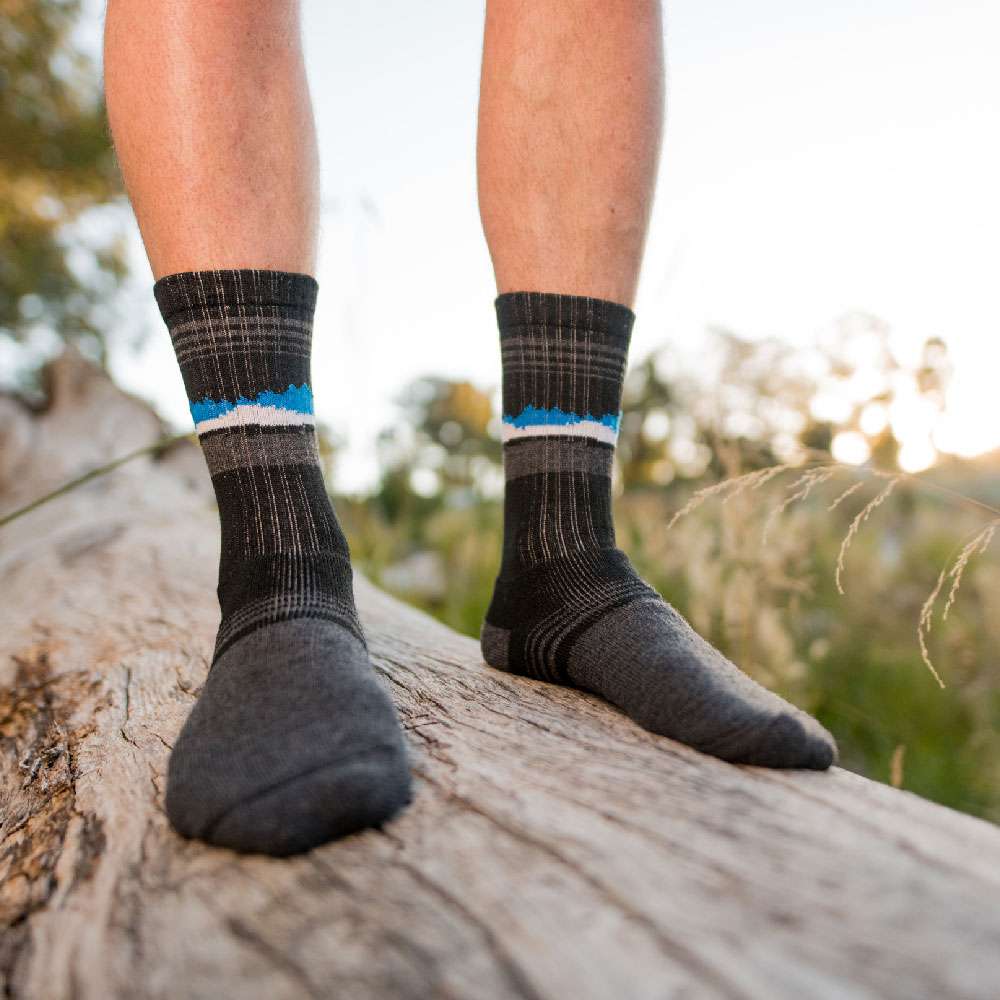 Grampians Peaks Hiker Socks extreme
Shop our Women's range of merino wool socks 
Shop our Men's range of merino wool socks